Problem
After saving a Task, you get a popup that "The reminder for "[Task Details]" will not appear because the item is in a folder that doesn't support reminders.

Example
A common usage of Tasks in Prophet is when set a Next Step Date in an Opportunity. You'll be prompted if you want to create a task.
If you add a Reminder, a copy of that will be sent to the shared folders, which causes the warning message.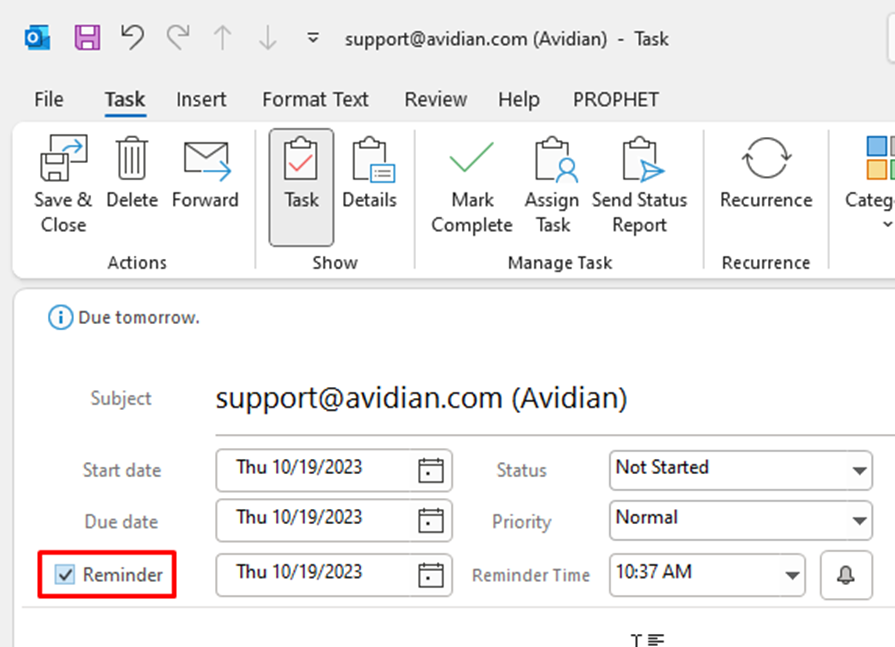 Cause
This is because your company is using Outlook's Public Folders with Prophet.
When you create emails, appointments or tasks in Prophet, a copy is sent to the shared folders, which don't support reminders.
Solution
You can click Yes or No, it won't matter.
Your local copy will still have its Reminder.
Support
If you have any trouble going through the steps or would like help, please call Avidian Prophet Technical Support at 855-284-3426 x2.
You can also send email to [email protected] or create a support ticket here.